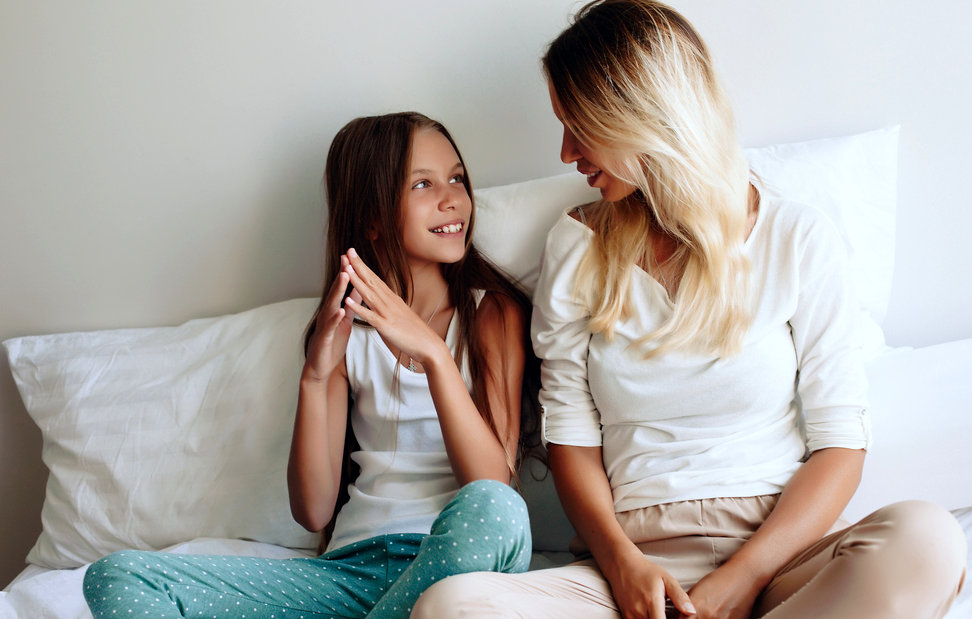 So let's just believe that you have a very strong communication with your kids (which is actually rare these days). You have the perfect kinds of parent-child relationship that's necessary for your kids' upbringing and you think that it's enough. You also have regular evening or bedtime conversations with your kids and they even share everything with you. You have been able to successfully achieve their trust, and so have your kids. Is this is everything you want with your relationship with your child, to have trust and faith in each other? Well, even if your child listens to you, do everything that they need to to keep themselves safe and healthy, you still have to be careful with how they they interact with the rest of the world, and on their social media accounts.
And now, let's talk about those parents who don't trust their kids with using digital devices or internet without supervision. They think that they know their child well and it's not appropriate for them to surf through the internet on their own.
So it all gets down to this: Whether you trust your child, whether they listen to everything that you say, or even if they don't or if you don't, there is always some risk associated with when they are roaming around in their outdoor or digital space. Even if your child doesn't intend to bring any catastrophe onto them, they could be prone to dangers due the people around them.
Your kids might be cute little angels, but other users on the internet aren't. Check out why open communication isn't enough and why you still need to monitor your kids' online activity.
Cyberbullying
The foremost reason is cyberbullying. Not just within the US, but there have been numerous reports of kids attempting suicides due to cyberbullying. In 2013, a 14-year-old killed herself after she was constantly abused on her Snapchat account. She  passed away in the hospital after 48 hours due to overdosage of sleeping pills. She wasn't just bullied on the internet, but her tormentors also didn't leave her alone in the school. She was even threatened with slitting of her throat. She was also mocked for her looks and there were rumours spread that she had been sleeping around. This was just too much for a child to handle.
This kid was doing nothing behind her parents' back and she told her mother everything. Her mother even reported the bullying to the police, but her daughter was continued to be bullied. At that time, the teen's mother was doing a lot to keep her child safe and healthy. She had arranged weekly visits of her daughter with a psychologist and a psychiatrist too. But the bullies didn't stop tormenting her daughter. What did go wrong here? Even this family had a strong parent-child relationship, why didn't it work out? Because most of the parents don't know how they can get their kids out of this kind of anomaly.
What are the lessons for the parents? Stay close to your kids? Yes, of course you need to. But you really need to keep checking your kids' online profiles too, because where it all gets started Trackmyfone can help you do that.
Child Predators
If you have a healthy and strong relationship with your child, you have done your best to minimise the risks that your child would be selected for grooming by an online predator. If you have maintained communication with your child, they will hardly fall to the trap of these strangers. These predators usually prey on unhappy kids, and especially those who haven't been provided stable home environments—those who have less communicative parents. If you feel like having no time after coming home back from a 12-hour shift, you may probably look into the situation that your kids need you too. It's understandable that you are working hard for the family, but that work-life balance that we get to hear about a lot is also necessary. It's not possible, but we can still make it close to the perfect balance.
But still after all that, every child is vulnerable. It's their age that makes them sensitive. It can just take minutes for your child to flounder and do something reckless. Watch out for your child's online activity and look for any possible channel that allows your child to be contacted by predators.
Keeping your kids safe
The first of the many things that you can do is to restrict their social media profiles. This will reduce their visibility to the strangers. And no matter how much you communicate with your child, or how much you trust them, don't let their social media profiles unmonitored or unrestricted. You don't want to believe it, but your child won't tell you everything that they are going through.
Have something to share with us? Let us know in the comments.