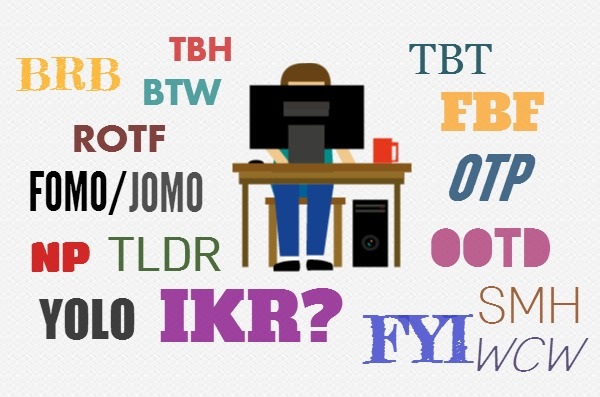 Outside U.S., attempts have been made for parents to better understand the internet slang. In U.K, the Government has been taking measures proactively to achieve a better parenting stance. Though, the criticism has been placed over the U.K. government's role as the middle-man, but I was rather shocked too, finding myself completely lost with these newest codewords that teens have been using.
The dictionary has been launched last week and can decode almost all acronyms that are used over the internet by teens. Telegraph has made a quick guide of the famous ones:
GNOC: Get naked on camera
ASL: Age, sex, location
P999: Parent in room alert
CD9: Parent around alert
IWSN: I want sex now
LMIRL: Let's meet in real life
Zerg: To gang up on someone
POS: Parents on shoulder
420: Marijuana
So if you see your child chatting something like this: "GNOC because IWSN but because we are too far, let's do 420 and imagine doing what we want to, or, LMIRL so that we can Zerg", then you, as a parent, are under some serious trouble. Though the real life conversations won't really be an archetype of my silly example, but the real thing is: teens do actually use these acronyms.
Teens are giving a mixed reaction over this whole dictionary thing. Some even consider this as an obsolete attempt as they believe that the government didn't update their dictionary since 1990. True that actually, as some of these terms like ASL go back to the times of dial up connection and MIRC.
Secretary of the state for Education and minister for women equalities consider this to be a significant move on educating parents about how to keep their kids safe online.
You are not actually going to be standing on your teens' shoulders all day to see if they are using any such dirty acronyms. Therefore, a smartphone monitoring app like TrackMyFone can add these terms in the Watchlist alerts. So whenever your child will be having the dirty talk, you will always be notified through instant alerts.
Stay with us for more cool parenting tips!