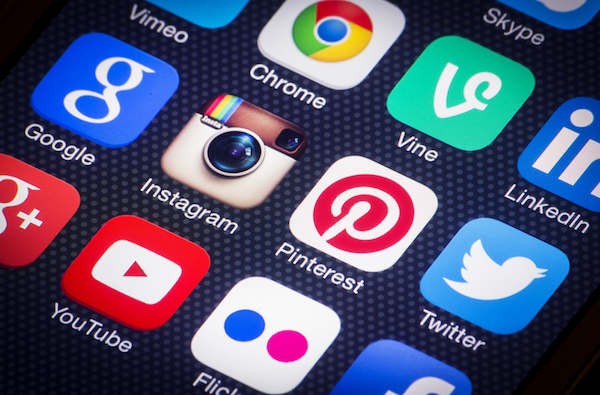 It's a universal truth—in a world that's agglomerated with technology, much of our communications embrace it. So be it social interaction, or building relationships, it's not shocking at all to see how even teens are using social media to explore their sexuality. And one such app that's used for this purpose is DOWN.
DOWN—what exactly is it about?
DOWN, an app, originally called "Bang with friends", was released in 2013 and uses a person's Facebook ID to work. So unlike other apps that would setup without requiring any confirmation details, DOWN won't let you do that.
It's considered as the best hookup apps for now with too many "happy endings". So if your kid is up to finding a new date, or a one night stand, DOWN will help them find it by searching through their friends, or friends of friends.
The app claims to be the most honest dating app around because it shares a person's Facebook profile to others. The company see sexuality as a healthy and crucial element to relationships and that's why the app is sold for the sole of reason of "sex". They also believe that the app is about a healthier lifestyle that's build around a more natural and fulfilling sex life.
What kind of stuff can you find on DOWN?
From a date, to a one-time sex, DOWN will help you find what you want. It allows users to anonymously express their preferences and interests. So if someone wants a date, the app will them find a date. To get one, swipe down, to decline any request, swipe left. Notifications will only be sent to users with similar interests.
The app basically rates you sexually, or in other words, is a "digital booty call" that allows your friends, friends of friends, or acquaintances to get to know of each others' sexual interests. The app also rates a person's attractiveness by calculating the number of downs and swipes. It also allow users to share their nearby location for finding dates within proximity.
Who are the DOWN users?
The app has already hit a million mark with 5 new users registering every minute. Because the app links a person's Facebook page to sign in, users need to be 13-years or above to get access. But if a child who is under 13 years uses Facebook, there is no way the app can verify the age.
According to one study, 62 percent of high school teens are sexually active, and not just the older teens, but the figures are also quite high with freshman and sophomores.
It's not startling at all, as teens are the ones who are more likely to engage in sexting and other online sexual abuses, and that's why, they are more sexually active.
Anonymity issues on DOWN
The app is really possessive with keeping the privacy of a user's profile and only makes it visible after both users show interest in each other. However, with privacy changes on Facebook, friends can see the the apps that others are using.
Danger with DOWN
It's not strange, but the app is really not a safe alternative to other similar apps. The app has no way to stop underage kids from bypassing and in fact, 83 percent of the users who register themselves on social media websites do so with false age. This also provides a lot of opportunities for tweens to find a real date.
With this app, there are a number of risks that are inadvertently opened up to children:
Cyberbullying: Social media is never free of cyberbullying and DOWN also fails to prevent users from getting bullied on their app.
Sexting: The app can be used to sext and it's pretty easy for sexual predators with impressive Facebook profiles to prey on teens.
Online predators: Dating apps are the hub of sexual predators who are just waiting for the right opportunity to hit them. They can easily lie about their identities while luring others for intimacy and even actual meetings.
DOWN is definitely a NOPE for teens. The app fosters a cult of sex, something that shouldn't be the primary trait of a teen. Within a sex-driven society, early start is not very healthy, especially with little connoisseur or emotional acuteness that kids have. They should be taught how to control their desires rather letting them grow into something precarious. It's not really a smooth suggestion, but kids need to learn to focus on other life-changing decisions that they have to make during teenage.
Have something to share with us? Let us know in the comments.