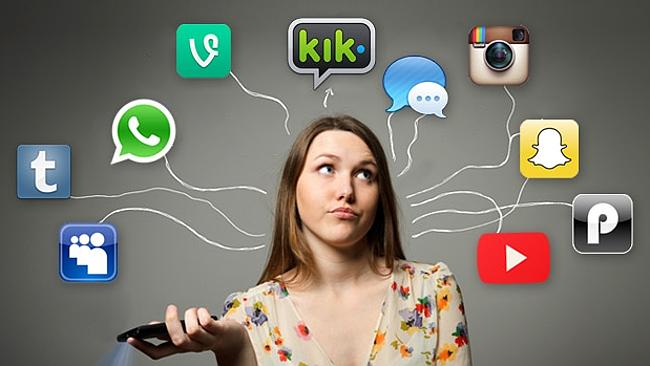 Just 11 months ago, a video streamed over internet that took everyone by storm—a video by a father whose daughter was bullied. Diedra, an adopted and an African american child, who received several messages containing bullying and racial slurs. The bullies were from her school who had sent her messages using a very famous social media app Snapchat—where messages once viewed automatically disappear for good.
Diedra's case, unfortunately, is not uncommon as digital bullying is widespread across the country and social media apps like Snapchat are the best tools for the bullies, because everything becomes even more easy for them. A survey conducted by DoSomething.com has revealed that 80% of the people believe that they it's easy to get away with online bullying.
The reason why bullying has is catching so much fire so quickly is due to the lack of awareness amongst parents for the latest apps that are around. Though, you can't really blame parents entirely because there are so many apps coming out everyday, it's impossible to have knowledge of every one of them.
But there are a few standout apps and Snapchat is one of them, and that's why parens should know what it is about and how they can save their kids against the abuse of this potentially dangerous app.
Parents! There is no need to be worried as this blog has everything that you need to know about Snapchat.
What is Snapchat?
To put it accurately, Snapchat is an app where people can post photo and video stories that can disappear shortly after they are posted. You can set the duration for when the messages will disappear.
Snapchat has built its user base within a very short span of time. The app is the fastest growing social media app, surpassing the users of teens' favourite app Instagram. Here a few facts about this app.
Snapchat has approximately 82 million users. Most of them include the teenagers and millennials between 13 to 25 years old.
Almost 350 million snapchats are sent everyday.
4 out of every 10 teens are frequent users of Snapchat.
Snapchat equals Facebook for the number of photos that are shared every day.
Who are the creators of Snapchat?
Developed with the purpose of providing users a safe and enjoyable photo and video sharing experience, the app is a creation of four Stanford students. The app does provide a unique way to broadcast self-expression, something that the Creators really aimed at.
However, it is still debated whether Snapchat is a safe app, but it does provide a little safety over other apps due to it's self-destruct posts. But unfortunately, it hasn't stopped bullies and harassers to use it to their purpose.
How to use Snapchat?
The main reason why Snapchat is common amongst teens is because it allows users to broadcast their posts to the whole world. It doesn't work like Facebook or Instagram where post are available only to the "friends" or the "followers"—you get to choose who sees your posts and for what duration.
To send a Snapchat, you hold the "snap" button for videos and press it to take photos.
You can also add filters to the photos or videos.
You can make a story out of your photos and videos and also the duration of your post.
After that, you choose who can see your posts. You can set your Snapchats for all, or for some specific friends.
You can also set if the messages once viewed should be deleted or not, depending on the duration that you have set.
Snap chat features
Since its inception, the app has added some new features that were not originally provided, like:
Text messaging: You can chat with your friends and can share your stories in chat.
Snapchat stories: Users can create stories that can be viewed by everyone or just the friends. They will stay there for 24 hours before getting deleted automatically.
Video replays: Not present initially, users can now replay a story.
How Snapchat can harm your teens' reputation?
Apparently, the app provide self- disappearing messages, but there are many ways users can store others Snapchats like recording or taking a screenshot.
Just like other social media apps, the app doesn't take care of the age restriction at all. Though children under the age of 13 are not allowed to use the app, still there is not way to stop their access. Other potential problem is the "stranger danger" where Snapchat users can connect with others when Snapchats are posted publicly.
What can parents do?
Parents need to realise that Kids enjoy Snapchat and telling them that they can't use it is not the wisest idea. Using an app that can monitor their kids' smartphone activity can help parents with this.
There is not much to worry, because what parents can do, after all, is to minimise the collateral of these social media apps. The best way to do that is by communicating with kids about the safe use of these apps. Talk to your kids, it's the best therapy!
Have something to share? Let us know in the comments