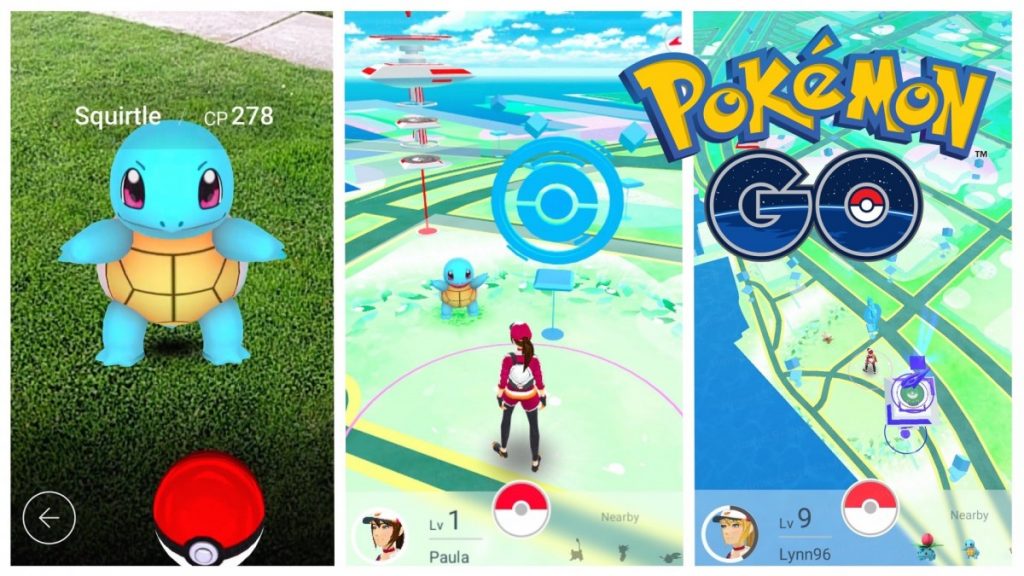 Pokemon Go has taken the internet by storm with it's little monsters and lots of hunting. Though, it's not the only app that has become such a big hit since we have seen smartphones, but there has been a few major difference in the success of Pokemon Go, and the rest. For starters, Pokemon Go received 10 million downloads in just the first week, making headlines all around the world. From children to adults, everyone is part of this fantasy creature hunting game. From National Parks to Churches, locals and tourists, all of them are exploring the world around them like never before.
But why is everyone getting so crazy about this new game? As a a parent, you may see Pokemon Go as just another app that kids are making excuse to spend their time with. While it's true, the game features Augmented Reality (AR ) technology that's largely different from the rests. The game gets its players out of the house to look for Pokemon around. However, letting your kids go out to new places for playing Pokemon Go is not the wisest idea. In fact, all the sex offenders have been banned by the NY Governor from playing this game. Though, it's not really possible to filter users for now, but we hope that the action is taken ASAP.
Understanding why everyone loves this game so much, you have to know everything about it. So here is our explanation to people's obsession over Pokemon Go.
How to Play Pokemon Go?
Tracing back the history of Pokemon, it all started with trading cards in 1996, followed by a video game. After that, there has been no looking back. The game has expanded to television shows, movies, and apparel.
Pokemon Go is based on the original storyline of the game, i.e. a young trainer who is on the quest of catching Pokemon monsters. Pokemon Go allows you to hunt for 150 different Pokemon monsters. While it's easy to find some of them, others are a little too out of reach and hidden in the most secluded places you would ever imagine.
Defined as an "augmented reality, geo-tagging game", Pokemon is designed for your smartphones and uses your phone's GPS to determine your location. On the game, you will be able to see a virtual map that will navigate you to the "Poke Stop", where you can find the Pokemon monster. To catch it, you will have to throw the "Pokéballs" directly at the pocket monster. Later, you train them and prepare for the battles with other Pokemon masters.
You can't battle with other players unless you have enough training. After practising enough, a colored tower will appear on virtual map where you can go to compete with others.
Quick facts
Cost: Pokemon Go can be downloaded on iOS and Android, but some features on the game require in-app purchases, like the Pokéballs.
Pokéballs are used for catching Pokemon. Once you run out of Pokéballs, you can do two things: either you can visit the in-app store to buy some more Pokéballs or you can go to the nearby Poke Stop to collect some more. The Poke Stops can be a church, train station or even an alienated areas in the woods. At Poke Stop, a blue icon will be appearing on the map. Tap on it and the icon will turn into a Pokemon symbol. Tap on the Pokemon symbol and a picture will appear in front of you. Spin it to claim your prize. It can one of those lucky eggs, more famously know as xPM that has double the trainer experience points and lasts for 30 minutes.
The Tracker: Pokemon Go requires location services activated on your phone. If not, you won't really be able to find the nearby Pokemon. A small blip will be showing up on the bottom right part corner of the screen, tap on the icon to toggle on the tracker. You can also check how far the Pokemon is through "footprints" mechanism appearing on the screen. If you are moving and the footprints decrease, this ascertains that you are moving in the right direction.
Leaves: If you see some fluttering foliage appearing on the map, this means there is some rare Pokemon wandering around. Look out for the Pokemon before anyone else does.
Find You're Aim: Finding a Pokemon is just the first step—you have to catch the Pokemon by throwing the Poke ball at it. Once you reach the destination, a reticule will appear on the top of Pokemon's head, indicating the difficulty level of catching it. Green represents easy, while yellow is for medium and red is for hard. The more difficult it is to catch a Pokemon, the more Poke balls will go waste.
Timing: Some species of Pokemon are more active in the day, while others have nocturnal behavior. Avid Pokemon players know when they will be able to catch a certain specie of Pokemon, so you really have to take the attention to all these details if you wanna catch 'em all.
Lure Modules: Lure module is simply a tool to lure other Pokemon within the Poke Stop. If there are other users present there too, it's possible that they can get to the Pokemon before you do.
Safety tips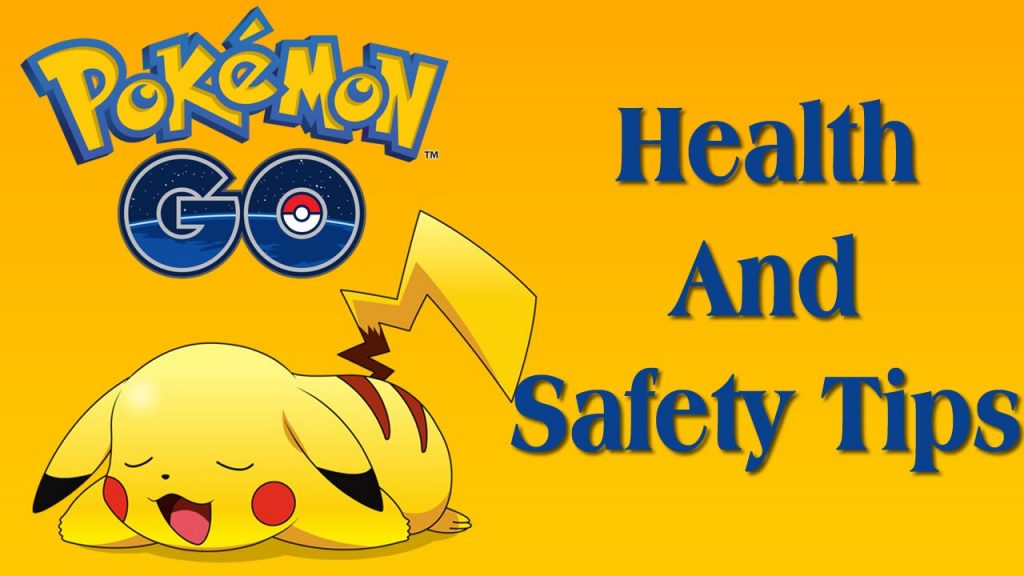 While the game is quite easy safe to play, there are a few serious dangers present for your kids. The first downside is the aggravation of an already existing obsession with their smartphones. Social media is just enough to keep our kids busy for the day, and now, they have another way to spend their time with their phones. This is collaterally dangerous for our kids as they can ignore the nearby traffic while crossing roads or driving.
Trespassing is another issue. These little monsters can appear anywhere, even on someone's private property. Your child should understand that there could be some serious consequences to trespassing, even if they do it for playing a game.
Then, there is battery drainage issue with this game. It can literally leech out every last bit of power from you device due to the simultaneous use of mobile data, phone camera and GPS. Tell your kids to avoid continue playing the game if they are out and the battery on their phone is about to die.
Lure module can attract more than just Pokemon. The game feature has been used by robbers to rob players off their phones. This is an extreme rarity, but the risks are always there. So have a conversation with your kid on how to use this feature. This game also has some other setbacks, like players can enter into a fight or a fierce competition over who saw the Pokemon first. Teach your kids to let go if the scenario doesn't look very settling.
If you child has Pokemon Go on their Android device from the very first day, delete the app from their phone and reinstall it. Because the initial version of the app takes away all of the users data on a signing into their Google account. This issue has been fixed now though.
The fun side
With all the normal parental fears aside, Pokemon Go has a lot of positive aspects to it too. For example, it encourages people to get our of their home which we hardly see anyone doing except for work or school. This video game can improve its users health over time. You can also use this game to have more family time, discovering and catching new Pokemon. Move around, take a vacation and have a great time together.
Have something to share with us? Let us know in the comments.