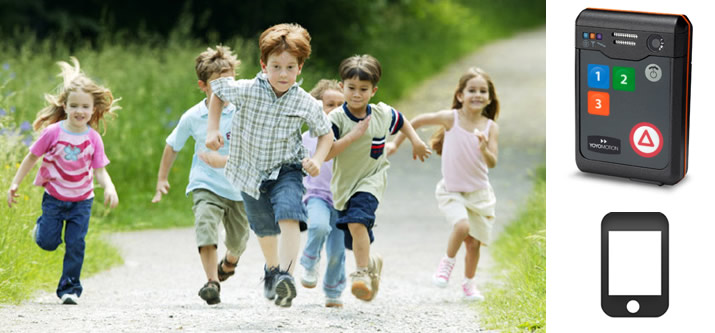 One very important and contemporaneous issue of this time and age is teens getting comfortable with social media to meet and date new people, and eventually putting themselves in danger, inadvertently. Online dating and friendships aren't that cool, and safe, as kid may presume apparently. This doesn't only encourage teens to move into short-term relationships, but also towards a more promiscuous behaviour. SKOUT is another app recently added on our "watch-out" list for parents. This app is not terrible, except for that it works using the GPS services on a smartphone. Though, the app can be used without GPS, on the basis of other parameters like interests and activities, SKOUT is famous for its location-based communication with nearby people.
The app has come under some serious scrutiny and is considered dangerous within the teen community. Skout definitely need some new security measures to make it suitable for younger people, but for now, it's appalling and unsuitable.
Skout—what is it about?
Skout calls itself as the biggest platform for meeting new people. It accesses users' locations to put them in contact with other nearby people. After finding yourself someone in the proximity, the app will allow you to send text messages, virtual gifts and even photos. You can also check out others' profiles before reaching out to them.
The app has some special tweaks that are not available on other apps, like the "shake to chat" feature that will connect you to a nearby "shaker", just by simply shaking your device. With the other one i.e. Skout Travel, you can go around virtually to any country and chat with people.
Skout—what are they up to?
The app has one goal: allowing people to make new friends and connections. There is no doubt that the app supplements many adults and teens to hook-up with other people. In fact, Skout is already on the list for "top hook-up apps". So you can just see how people are generally using this app for.
Who are the users?
The app has a separate section for teens ages between 13-17 years which doesn't allow private photo sharing or accessing users within 100 mile radius. BUT—just like other apps, there is no way to cut kids access to adult section of the app. In short, there is no real use of the teen section.
There aren't any latest figures available but in 2013, Skout reported that they have over 500 million users.
1 million new users signing up every month for Skout .
The app has a wide teen user-base, and 20 percent of its revenue is generated by the teen age group.
What are the dangers?
There are different cases of teens getting into trouble due to this app. Most of the cases are about predators being able to arrange face-to-face meetings with underage teens.
After a few serious incidents, the app prevented teens from accessing profiles within 100 miles.  However, doing so didn't assure any safer environment  for the kids (the drawbacks are aforementioned).
Whenever, teens connect with people nearby, there are always risks involved, like coming across a predator or stalker.
Monitoring your teens social media activities is the only solution. Make sure your kids won't sign up for Skout, as there already enough of these social networking apps out there that can create problems for them.