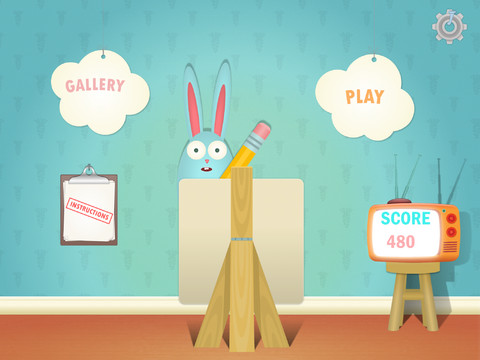 In the first part, we discussed top IM and dating apps that parents should have their eyes own. They include Snapchat, Kik, Tinder, Blendr, Omegle and Down. Now, we need to discuss the "Anonymous apps". These are the apps that can let users to post without revealing their identity. So this would mean that when your kids are using these apps, they can come across any person. Take a look at 3 important apps in this category.
YikYak
This app has received a users spike in the last couple of years which has led to several schools getting shut down in 2014. The app has always been dangerous because it let users to "upvote" and share messages while keeping their identity hidden from others. Teens have been abused and bullied over this app. It's dangerous because if kids are being bullied, there is no way to find out who is responsible for it.
YikYak will determine "Yaks" or posts around you by determining GPS location. This is why it's particularly dangerous around school. The app provides a hotbed of gossip, rumour-mongering and bullying, whose results can be really catastrophic. Also, the worst part is that even though if a teen is not signed up for this app, they can still become part of the posts and discussions.
Ask.fm
We have covered this app last year quite in-detail. You can also check our previous blog on Ask.fm, but all we can say about this app is that it's the most dangerous anonymous app out there. This app is already linked with many cases of suicides across U.S. And UK.
This app allows friends to ask each other anonymous questions, to which users can reply. Your profile is public so you can also expect "other" users to post questions too.
This app has been used for cyberbullying and that's what promotes suicidal behavior amongst teens. Your kids need to stay away from this app!
Whisper
This app is built around the purpose of spreading and promoting rumours. Whisper allows users to post their anonymous confessions with others in the Whisper community. Just like other two apps aforementioned, Whisper works on the same principle of anonymous posting and can have similar repercussions like cyberbullying.
The app also uses GPS technology to find "Whispers" around users. We believe that any app that asks for GPS location for its use shouldn't be allowed to teens. Bathroom rumours are now longer restricted to schools anymore, thanks to this app!
Other apps
Apps like WhatsApp, Tumblr, Vine are not really amongst our blacklist apps because, if used correctly, they are perfectly fine to use. But the problem still persists with these apps, because of absence of data filtering that's shared over these apps.
Before your kids install any app onto their phone, make sure you know of it. Most apps are not intended for cyberbullying or stalking, and teaching your kids about the safe use of some of these apps will ensure that they are not either bullied or bullying others.
Have something to share with us? Let us know in the comments.