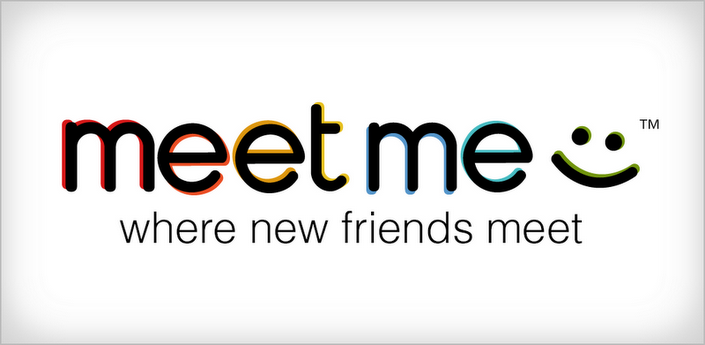 Parents may have heard of apps like Instagram, Facebook, Snapchat, and tons of others apps that teens use to interact with their friends. But there is a new premonition in town and it's an app that allows your kids to socialise, especially with new people. You can use it to interact with your existing friends, but MeetMe is all about taking your anonymous interactions to another level.
Well, the app is quite cheesy and nice for the adults, but our kids who have little knowledge of the social conscience and responsible behavior, the app could become a real problem. Well, the app is already famous with the teens because it allows them to chat (and date) with other nearby people.
MeetMe—what exactly is it?
MeetMe is a social networking app that differentiates itself from the rest due to its ability to introduce you to the new people rather than the existing ones.
Basically, MeetMe is just like any other social media app—you have to use your Facebook account or email address to sign up. The fact that you can provide any email ID and get registered is another reason why this app is a little spooky for our kids (check out the risk of using MeetMe later in the read).
Once logged in, you will be asked to toggle on location services on your smartphone so that the app can use the GPS information to find people, nearby. For MeetMe users, you can access their profile pictures and basic information like interests and schooling. Another thing that's different about this app is that you can stream others' newsfeed (similar to Facebook) who are in the nearby whereabouts.
MeetMe—Features
So what's about this app? Why did we need to talk about this app? Isn't this just another socialising app that kids can use? Well, yes it is, but it's not like Facebook or Instagram. MeetMe is an app with the abilities of a dating app that's cloaked under the impression of a social networking app.
The app has tons of features that makes it more of a dating than a social app. The app features different games that appear on your newsfeed. These games earn your reputation and score and introduce you to other people. There is also a game that's called "Blind Date" where you answer question and unlock new matches. And there is another feature that allows you to ask anonymous questions to other users. The content that surfaces on this app isn't filtered so you can expect anomalous and explicit content to run your child's newsfeed.
MeetMe also offers a paid feature called MeetMe credits where you can promote your profile and let more people find you. To earn credits, you can either do the tasks like daily logging in, or by buying it directly from the app's store.
MeetMe—who are the users?
MeetMe is a lot more famous than you think. There are more than 1 million daily users of this app. In 2012, the app was ranked amongst the top 25 most trafficked websites. Here are some other facts about this app:
To sign up for this app, legally, you need to be at least 13 years old. However, since the app has no way to verify the age, anyone could be using MeetMe, even tweens.
You can sign up for this app using your email address. This makes it even more difficult for you to verify the authenticity of a person's profile.
The app has more than 100 million users.
MeetMe has 25 percent of its users between ages 13 and 17.
The Huffington Post has referred to MeetMe as one of the top six dating apps that are frequently used by the teens.
What are the risks of using MeetMe?
Well, the aforementioned aren't just a few dangers that our teens can face while using MeetMe. But most of them are generally linked with the anonymity of this app, and as this is the USP of MeetMe, there isn't anything that can be done about it.
Another issue we discussed above was the app's inability to verify the users. This is pretty appalling news and so you should expect a lot of fake users on this app. This could also mean that your child is chatting with predators or cyberbullies. Dating apps like MeetMe are a perfect conduit for pedophiles and predators who portray themselves as the perfect guy/girl. But the fact that MeetMe uses location details, the app becomes a little more dangerous than the rest.
And just like other apps, the app has set default settings set to "Public" where anyone can search for you and even sift through your profile. So if your teen is on this app, tell them to change their privacy settings ASAP.
Well, there are a few more features of this app that are possibly quite not right for your child. So our suggestion to the parents is that they should try their best to abstain their kids from using this app. However, if that's something they can't do, then their best bet is to keep an eye on their privacy settings. MeetMe can be harmless, if your child isn't using the app for dating purposes, but the risks are always there and you have to watch out for them.
Have something to share with us? Let us know in the comments.