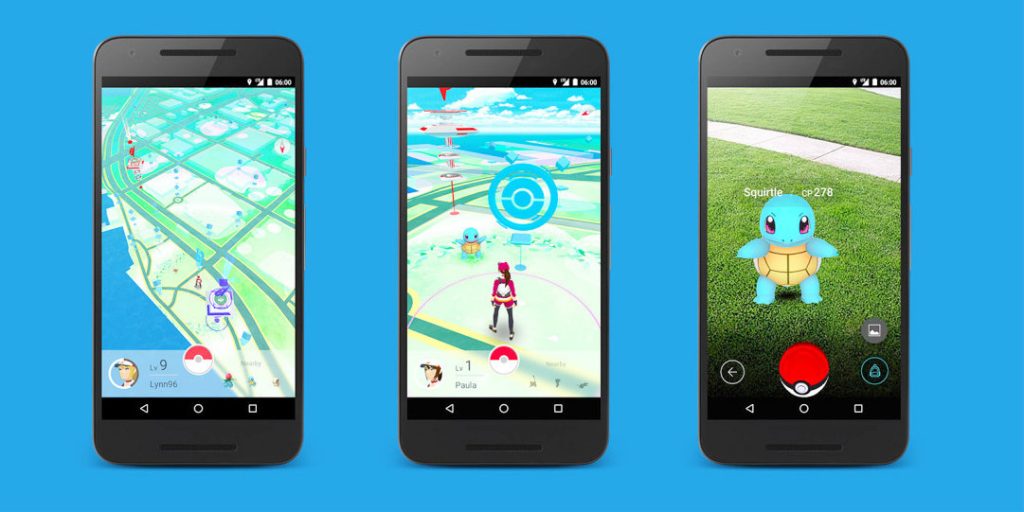 It's a strange world that we live in where anything can go viral. Those times are long gone where we could actually commend people for their creativity, unique ideas, innovations and inventions. it's nothing like that anymore. Anything that has the slightest tendency to be stupid or funny could get on the internet and become famous and popular overnight. But then, there are people whose work may have just taken days to reach the top, not through a stupid prank video, but through years of hard work. Well, this special safety guide is coming out of a person that herself is a Pokemon fanatic. If you ever loved watching Pokemon, you would know then that it's a great manifestation of augmented reality and Pokemons amalgamated into a mobile game.
But if you are a parent who haven't heard of the Pokemon Go, let us help you out a bit.  For a rudimentary level understanding, Pokemon Go is a location-based augmented reality mobile game that got released on July 6, 2016. The game allows people to collect Pokemons wherever they go. The real-time map allows you to navigate through streets and roads and reach a "Poke Stop" to collect Pokemons. Well, there isn't anything wrong with this game, unless your kids wants to play it unsupervised, because it's an outdoor mobile game. There are tons of benefits, while some major risks while playing this game. So before we go hard on the Pokemon Go lovers, we really want to talk about the Pros and Cons of this game.
Pokemon Go: The Upside
First, let's talk about the pros of playing this game:
The most obvious benefit of playing Pokemon Go is that it's encouraging people to get out of their recliners and move around to catch Pokemons. This is actually amazing because most of the people are obese in US. And if you haven't noticed, I am not referring to the kids only, because Pokemon Go maybe a fad amongst the young people, but for us parents, it's the revival of our childhood memories. So the game is making everyone healthy—from kids to adults. The game has combined exercise with augmented reality technology so it's a real a big deal.
Next, it's just a great fun game. The game helps you move to different places where you may haven't gone to otherwise. So there are lot of options to explore. The game also promotes interaction amongst the people, which is something rare when people are around technology.
Pokemon Go: The downside
It's a fun game, but it's not that fun when you ignore all the safety precautions. The game has already got many people into accidents and injuries which isn't great. But you can't blame the game developers for it. If you are playing the game while driving, this is on you if you bump into a car or tree. Or wort case scenario, you can also get into some fatal accident if you are on the street walking but paying no attention to the traffic or the surroundings.
"Stranger danger" is another not very lethal downside of the game. What if your child comes across people they may offer them to look for Pokemons together? A tween or teen isn't very capable of anticipating the danger, so there could be a lot trouble for your child if you aren't going out with them while they play this game.
The game could take your child to places where they shouldn't be going otherwise. What if there is a Pokemon Stop in the woods, or what if your child has already "catch' em all" in the near whereabouts? They will look for the Pokemons somewhere far, and this would mean more risks.
The game also eats through your phone's battery very quickly. So what if your child is tracking a Pokemon in the woods and their phone dies while they are in there. How are they going to know how to get home. Well, if they have the Pokemon Go app running on their phones, it's quite simple for them to get back, but if their phone dies, they are going to be in a serious danger.
Some "Poke Stops" are highly inappropriate for your kids. It's absolutely fine if the Poke Stop is a place like a restaurant or some café, but what if it's a strip club? The game is really helping people improve their sales and profits because of the Poke Stops. But there are obvious concerns for the child safety, but it's not certain whether the game developers have actually looked into any aforementioned situation already.
Staying safe
Don't worry, the game isn't that bad for your kids. All you have to do is to keep a check on your kids about how they are playing the game. Try these safety tips:
Teach your kids to stay conscious of their surroundings. They shouldn't sink too deep into the game that may forget them about what's happening around. Tell them not to go too far and if that's something what they want to do, you will go with them. If you can't do that, you should probably get a GPS tracking app like Trackmyfone that can also geofences your child's location. Your kids need to careful with the traffic and any suspicious people following them.
Set limits on where they can go. As mentioned above, you can do that using TrackMyFone very conveniently.
Tell your child to keep their phones connected to a portable battery pack, so that their phones don't go out of juice in the middle of some unknown place. This way, they will always be able to call you for any assistance or help. This will also help you, as you would be easily able to track their location, if you are using a GPS tracker.
There are pros and cons of every fad, and Pokemon has a lot of good attached to it. Therefore, we would suggest you to follow the safety precautions and let your child roam around freely.
Have something to share with us? Let us know in the comments.