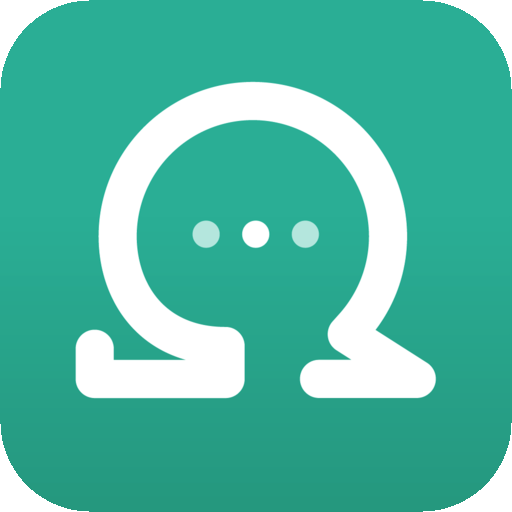 The first lesson that parents usually teach their kids is to never talk to strangers. And this parenting lesson is generic across generations and cultures for a good reason. In real life, it's very much easily avoided, but when it comes to internet, it's not that easy. Users
are encouraged often to interact with anons. And how unfortunate is it that there are so many websites that allows for random interaction. You can set some privacy settings on Instagram or Facebook, but same doesn't go for websites that promote the services of connecting with random people.
For instance, Chatroulette gained a lot of international exposure due to it's strange, humorous and even sometimes, sexual experiences that were posted by people.  But Chatroulette isn't the only one that is famous for the services of connecting with random people, another app gaining quick popularity is OMEGLE. So let's talk about what this teen app is all about.
OMEGLE—What is it exactly?
Launched in early 2009, OMEGLE is an app that provides services of anonymous interaction in the form of text, audio and even video chat with entirely strangers. The app itself warns users about the predators who were reported to have been using this app. OMEGLE, however, is built with the purpose of making new friends in a completely anonymous fashion with people having similar interests. If you have nothing to do and want to share your thoughts with random people on the internet, OMEGLE somehow fits in there quite well.
What are you going to find on OMEGLE?
With OMEGLE, it's very easy to get exposed to nudity with the unmonitored video chats. Though, you can go for monitored chats that are built for the minors to protect against explicit content and vulgarity. But if a minor wants to enter an unmonitored chat, nothing is there to stop them.
Basically, OMEGLE is used by teens primarily for discovering their sexuality. They do it by meeting strangers who they meet with on this app. Teens feel safe using this app, because of it's so-called anonymity. But there are dangers that exist for the kids. It's very common for teens to open up with random people, revealing too much unwanted and personal information.
Who are the OMEGLE users?
According to a study by PEW Research Centre, 47 percent of the teens use OMEGLE to video chat with others on a regular basis
Around 25000 users are signed in at once on the website.
The app gained a lot of fame very quickly due to its video chat feature.
Users are required to be above 13 and can use it with parental consent, if below 18. However, no age enforcement mechanism is enforced.
Why do parents need to be careful?
Even though anonymous apps have lesser side-effects over other social media apps, kids can be easily baited by predators into sensual chats. It's not unusual for many kids to reveal their personal information within just a few minutes of the conversation.
In simple words, OMEGLE IS NOT FOR MINORS! And therefore, parents need to keep a tight check on their kids for the use of this app. This app can put kids face-to-face with bullies and predators. Sit down and talk to your kids about the hazards of OMEGLE. Do it today, because your kids might be using this app already!